Well well well. Look at us getting a new release out. We have not really done this in a while, have we? Let's see if we've still got it.
*one month later*
Damn it, we certainly didn't have it in us to get this blog post out in time. Thanks to @Opusforlife, it did materialize after all, instead of ending up in blog post purgatory.
But for now, first blog post of 2023, so we get to say happy new year! We hope it will be at least as good as 2022 to you, if not better. We certainly tried making NewPipe better with this release. Read on to find out more about all the changes which made it into this version.
Oh, and some of you will have noticed this already: the player notification lost some action buttons on Android 13. This is a known problem. We just need to update our code to match what A13 is expecting of us. It will be taken care of, don't you worry.
*another month later*
"I love deadlines. I like the whooshing sound they make as they fly by."
Douglas Adams
In the meantime, another release came out. This is mostly a bugfix release, so we decided to include the contents of that as well. Sorry for the resulting length, we put more screenshots in than usual to make it easier to scroll through.
We will do better with the next one, we hope at least. Mix it up a bit. Look forward to that!
Happy holidays however!
New in 25.0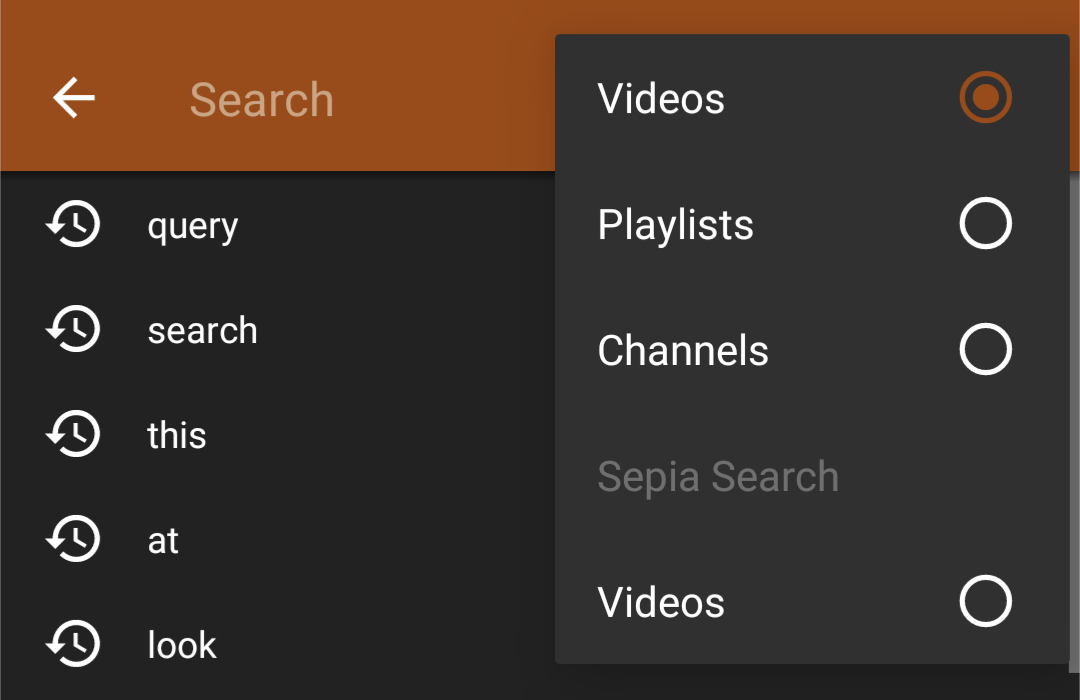 @Isira-Seneviratne added a toast for when no app update is found after a manual check is performed.

@Theta-Dev added the subscriber count below the channel name on the video details page. Even more details! All the details!

@Jared234 added the Download option to the long-press menu of queue items.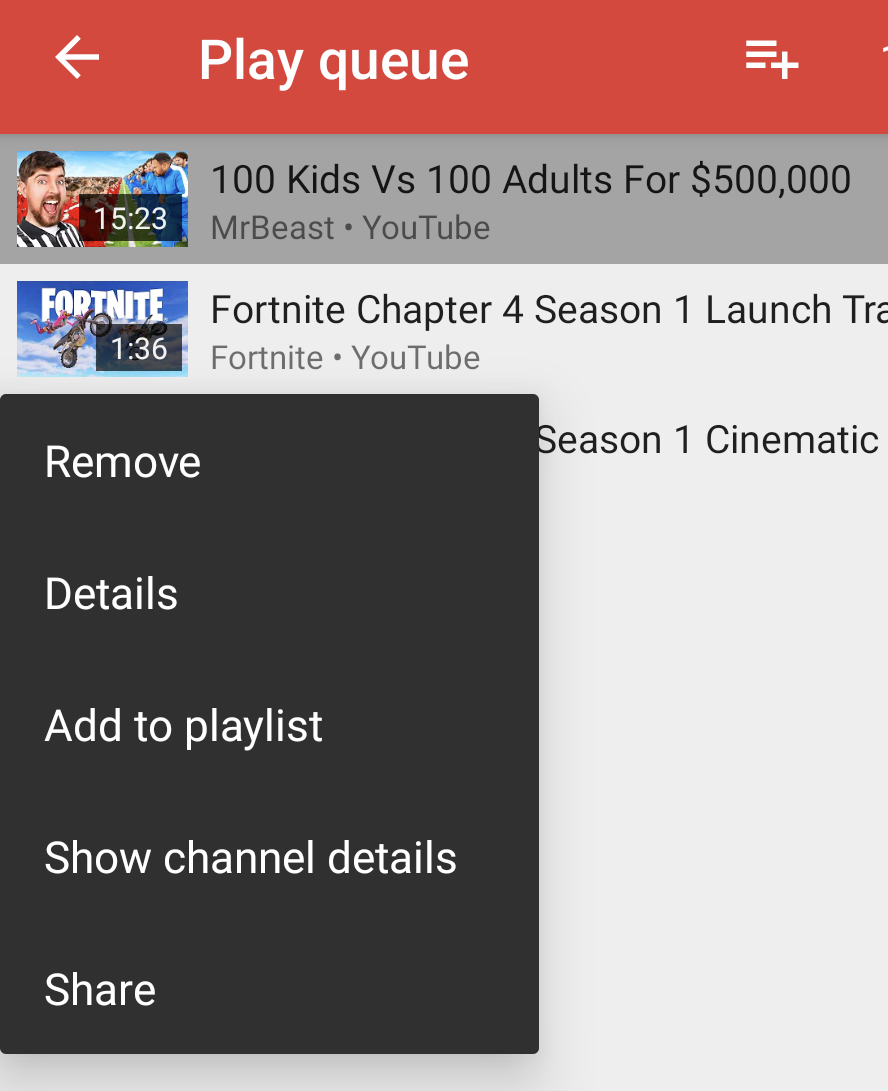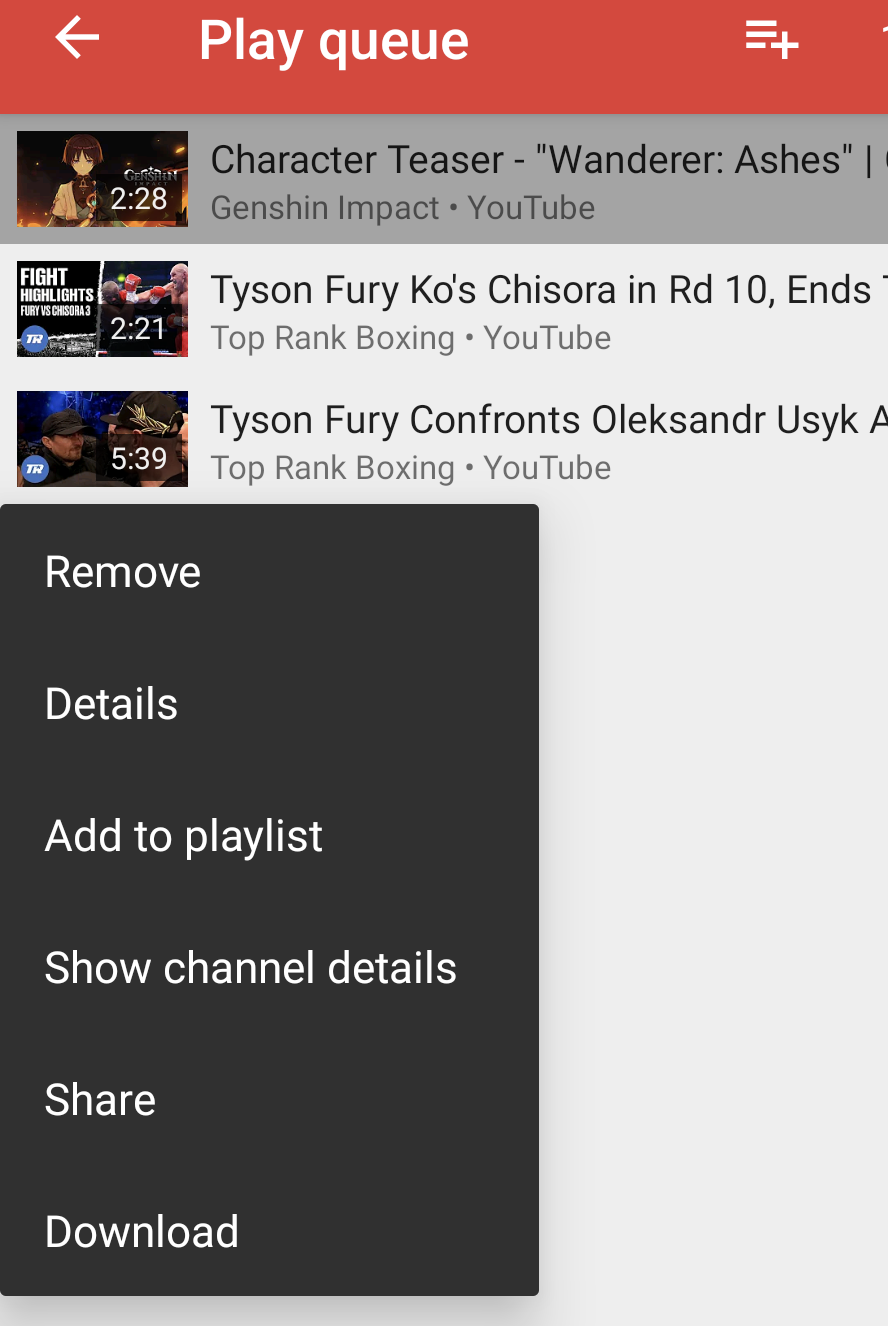 Just because two phones were needed to create this image, it does not mean that someone is unable to do CSS.
@Jared234 also made it so that manually setting a local playlist's thumbnail makes it permanent. As a consequence, the playlist long-press menu has been reworked to add a new option to unset the thumbnail. (If you're wondering where to find the option to set a thumbnail in the first place, it's by long-pressing on a playlist video.)

@AudricV added a long-press action to hashtags and URLs in the video description, which copies them to the clipboard.

@mahendranv added a new card view for videos in lists! You can check it out in Appearance settings. Beware that the thumbnails will look blurry, as support for extracting HD thumbnails is still on the way.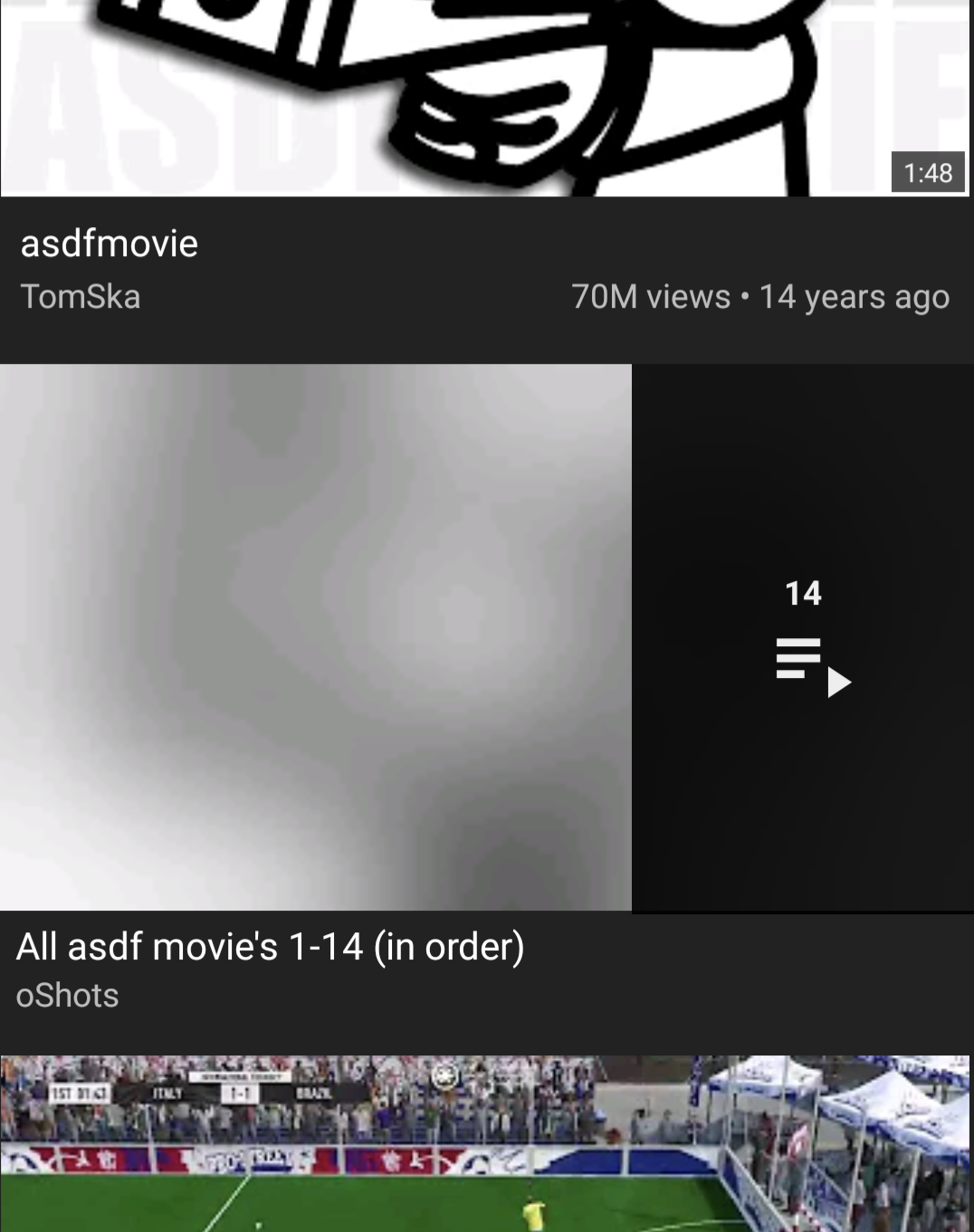 I wonder if these cards are tradeable.
New in 25.1
@Jared234 improved the "Add to playlist" dialog tremendously regarding duplicates. While they didn't get a special treatment before, now playlists already containing the stream will be greyed out. If you still decide to add the stream to the playlist, you will also get a small toast informing you of the crime you have committed.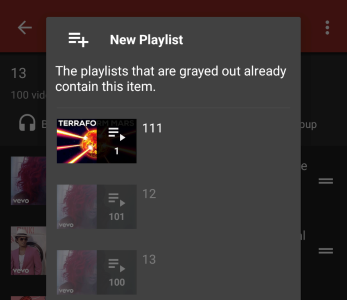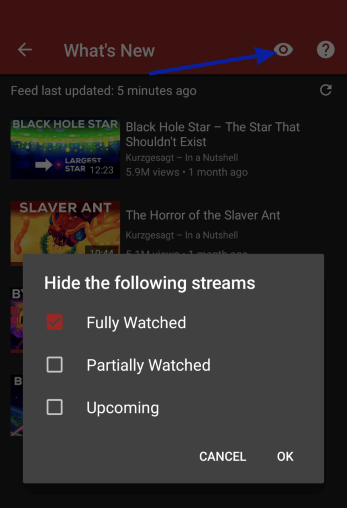 Improved in 25.0
@FireMasterK implemented extracting Bold, Italic, and Strikethrough formatting for YouTube text. NoW vIdEO tiTLeS lige like thIS wILl loOk eVEn bETtEr!!!111

@AudricV added support for showing the duration for video premieres (upcoming videos). Moreover, the upload date and view count is now shown for playlist items.

@TobiGr added support for extracting a channel's URL and verification status in SoundCloud playlists. They were already available for YouTube playlists.

@AudricV added support for the new "live" URLs on YouTube (of the form https://www.youtube.com/live/LIVE_ID), so the app doesn't reject these URLs as unsupported anymore. We pride ourselves on being inclusive of everything, including links of all kinds.

@dhruvpatidar359 removed the redundant/overlapping toast shown on Android 13+ when copying to the clipboard. Android 13 has added its own cool mini-clipboard box thingy that shows for a while in the corner upon copying something, so the toast wasn't needed anymore.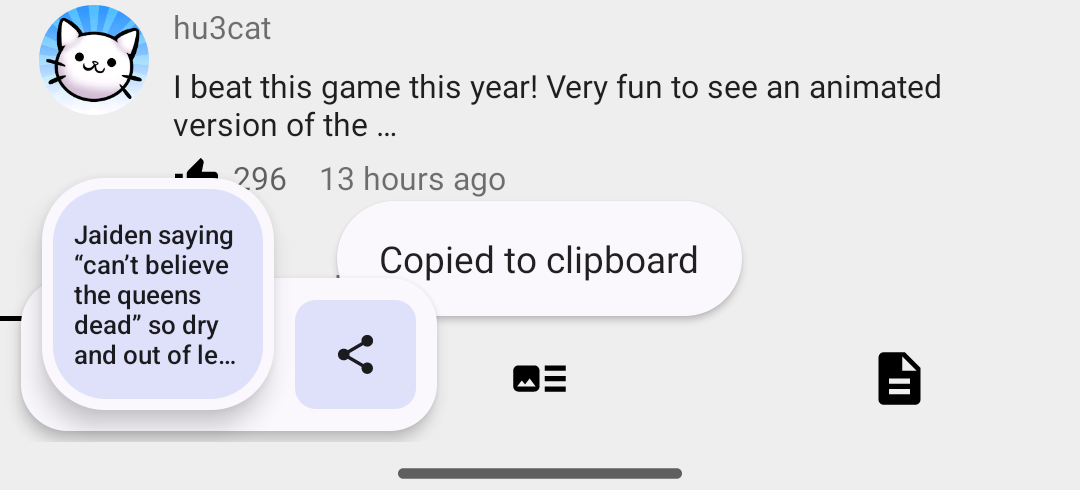 @shivambeohar removed some empty space to the right of the bottom-player close button, thus making it larger and much easier to tap.

@Isira-Seneviratne improved the resolution of player notification thumbnails by using smoother bitmap downscaling, which made the resulting image way better!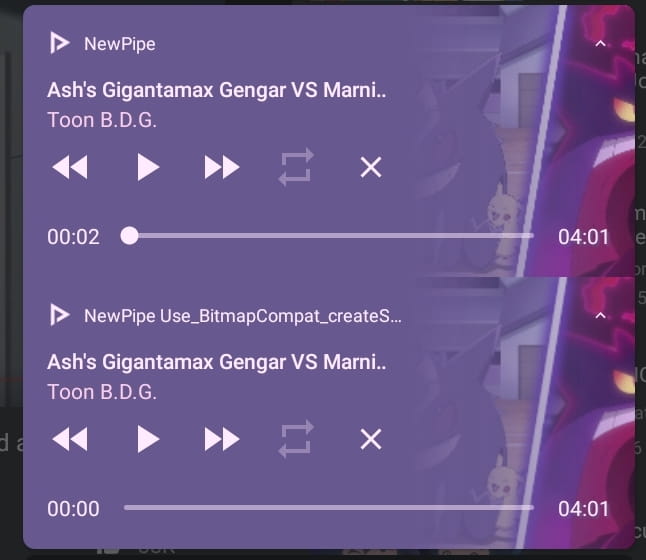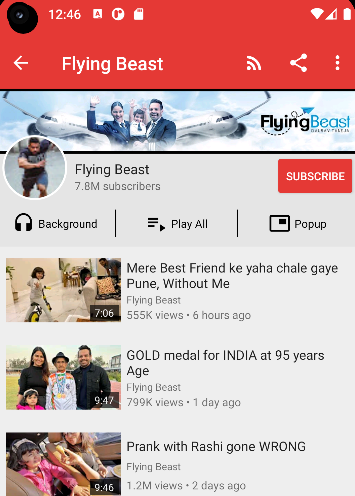 You get an icon, she gets an icon, everyone gets an icon!
@pratyaksh1610 also added a language suffix to downloaded subtitle filenames. For those people who download subtitles in multiple languages for some reason, you're welcome.

@Redirion made the Samsung DeX availability check run only on Samsung devices, because it's pointless to run it on your Super-pHone Ultpro MinMax Pikachu Edition.

@Marius1501 made "What's New" a default tab on the main page. This will help users discover a core functionality of NewPipe, which is new stream feeds and updates. So far, users have had to stumble upon it themselves by delving deep into the app settings. They also changed the tab's icon to better reflect its function, and prevent confusion with RSS feeds.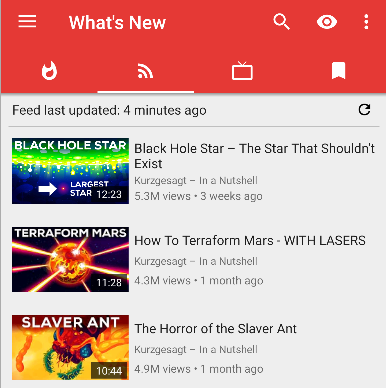 What's new? That's new! 4 tabs by default.
@Marius1501 also made several improvements to channel items in grid lists. The thumbnails have been increased to a sensible size. A truncated channel description is shown, as well as the subscriber count. The description can be 2 or 3 lines high, depending on its size.

Finally, @Marius1501 also changed the YouTube Chapters icon in the player from a numbered list (which looked very similar to the queue icon, a bulleted list) to an open book.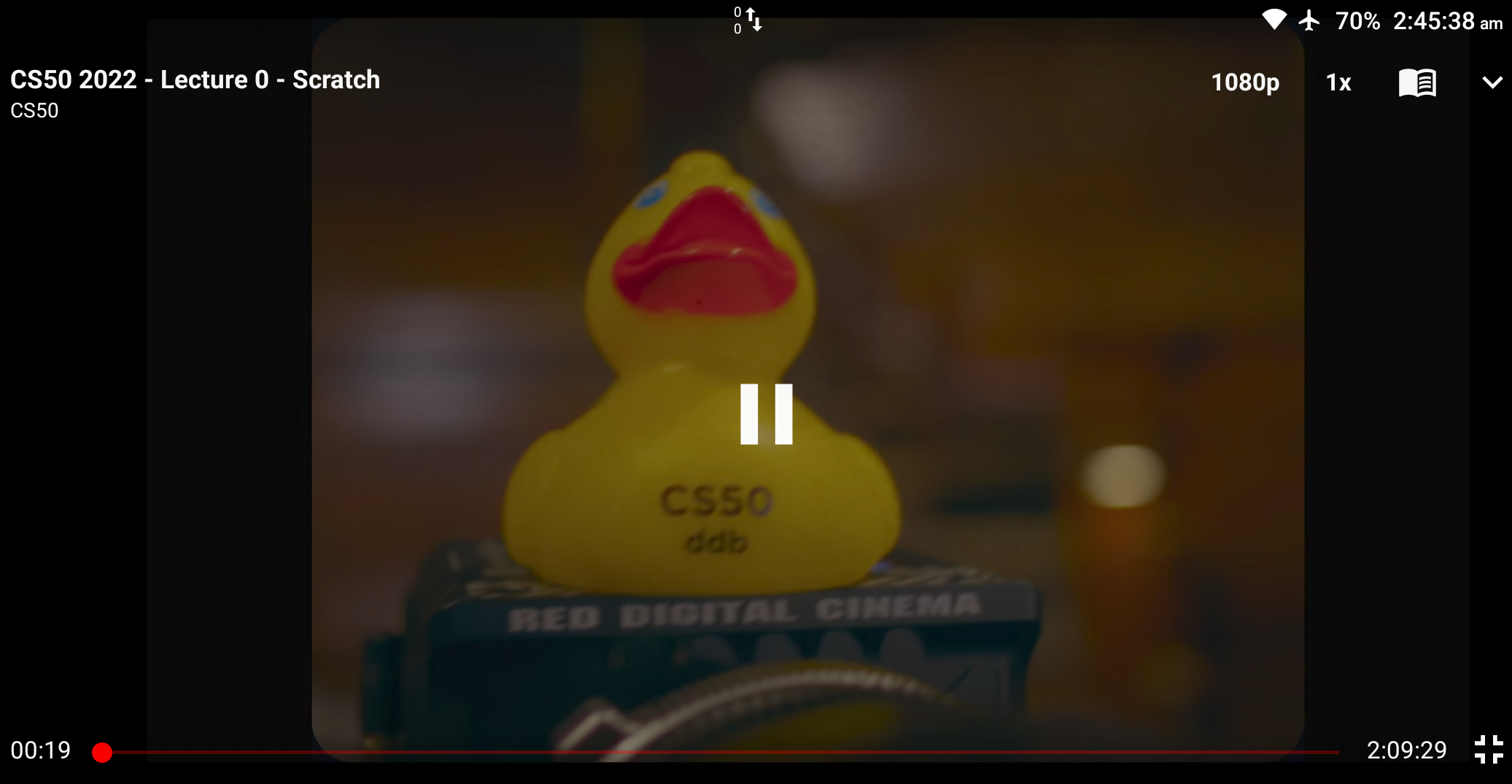 Improved in 25.1
Fixed in 25.0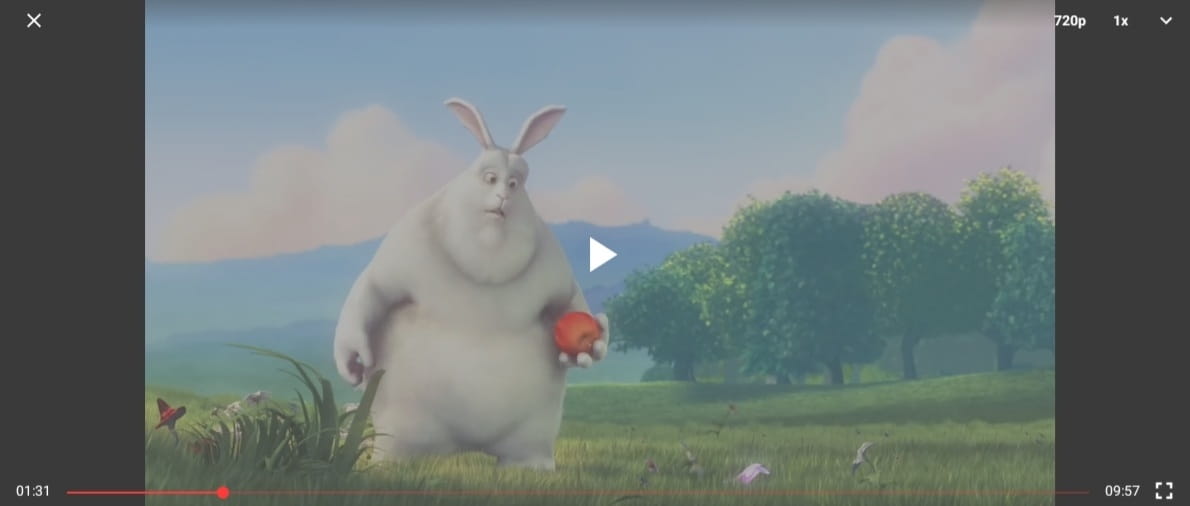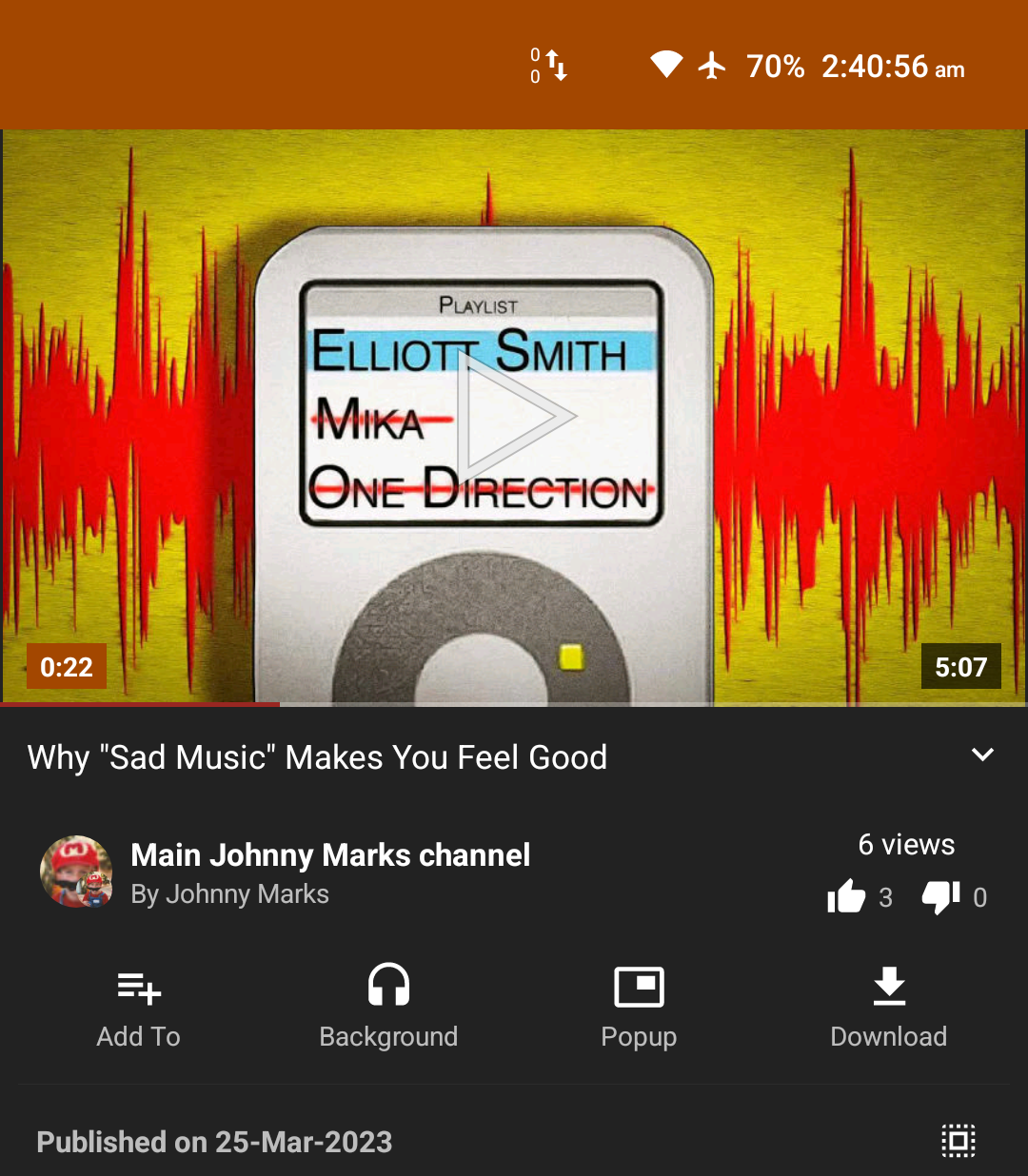 Who even needs visuals?
Fixed in 25.1
Localisation in 25.0
Localisation in 25.1
Lots of updates, lots of thanks to people continously translating!
Nerd Talk in 25.0
Nerd Talk in 25.1
@Stypox reverted the WindowCompat change from 0.25.0 because of some issues with the player that emerged, like having to tap twice to show controls, and being unable to scroll down in landscape mode using the full screen button.

@AudricV added the Locale property to audio tracks to help distinguish between languages. Later, @Theta-Dev added support for audio track types (e.g. original, dubbed, or descriptive on YouTube). The long and short is, we're getting closer and closer to supporting multiple audio tracks!

@AudricV also fixed the missing extraction of the "No views" string in stream items in some cases.

@bjoernls fixed a parsing exception that occurred when a YouTube video's comments were disabled.

@fynngodau fixed some Bandcamp tests failing due to changed website code.

@TobiGr also updated the JDK version from 8 to 11 for the GitHub Action concerning the documentation.

@AudricV fixed a failing PeerTube comment test and simplified its code.

@Redirion updated ExoPlayer to 2.18.5. This is the last ExoPlayer version that will ever be released. R.I.P. You shall be missed. As a consequence, this will also be the last version of NewPipe to be released. We're just too sad and broken up about ExoPlayer's untimely demise, you see. sniffle

In case you really believed that, we're kidding. The ExoPlayer code is just being merged into the main Android Media3 repo. So we'll just shift to using that after a while.
Where to get this brand-new version
NewPipe notifies you about new versions. You can download them when you press the notification, which will take you to the GitHub Releases page.
If you use the F-Droid app, it, too, notifies you about updates for NewPipe. Please keep in mind that it can take F-Droid a while to update their repository. If you have problems installing the update, you may need to uninstall NewPipe and then install it afresh. (Make sure to backup data by exporting your database from the Settings > Content menu.)
If you already installed NewPipe from F-Droid's repository, to get this version of NewPipe you can do one of the following:
Note: If you installed NewPipe from GitHub Releases you will not have to uninstall NewPipe to switch to our custom repo. Just let it update your current version. Make sure you back up your data as mentioned in the warning at the top of the FAQ page!
Now that you've (hopefully) updated, please let us know what your experience of the latest release is, especially bugs in need of fixing. As usual, you can reach out to us via IRC (#newpipe on Libera.Chat), open issues on GitHub or, ideally, use our built-in crash reporter to send us machine-readable issue reports. You can even send in fixes yourself.
If you have any other questions, feel free to post them in the comments here and someone will reply to you. Also, thanks for reading it until the end! We put quite some time into these blog posts.